WELCOME TO TAZEWELL COUNTY, VIRGINIA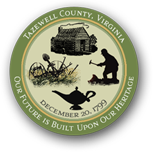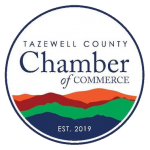 Starting A Business?
The Tazewell County IDA is here to help! Whether it's understanding permits and licenses, learning the state or county processes, or you just have questions about running your own own business… we have resources to help you succeed.
Contact Us
EVERYTHING YOU NEED TO PLAN YOUR MOVE
Use our data tools to analyze Tazewell County and all we have to offer.
Community Search & Analysis
Get to know all of the communities in Tazewell County and see which one fits your business the best.
Property Search & Analysis
Review the business sites and locations currently available in Tazewell County using our powerful real estate and community data tools.
Community Overview
Our interactive dashboards let you sort through key statistics of our population, and the communities that make up Tazewell County.
Labor Force Data
See the size and details of the work force that Tazewell County has to offer.
Occupation Data
This interactive list allows you to explore the Occupations currently found in our area.
Business Explorer
Explore all of the business types that Tazewell County currently supports to see where your organization compares, and perhaps can be a leader for something new.
Talent & Education
Learn more about the higher education institutions in our region, the various areas of study that are the most common, as well as the most common trade skills.
Mapping & GIS Data
Interactive map with customizable layers for all data sources to visualize the communities within Tazewell County, Virginia.